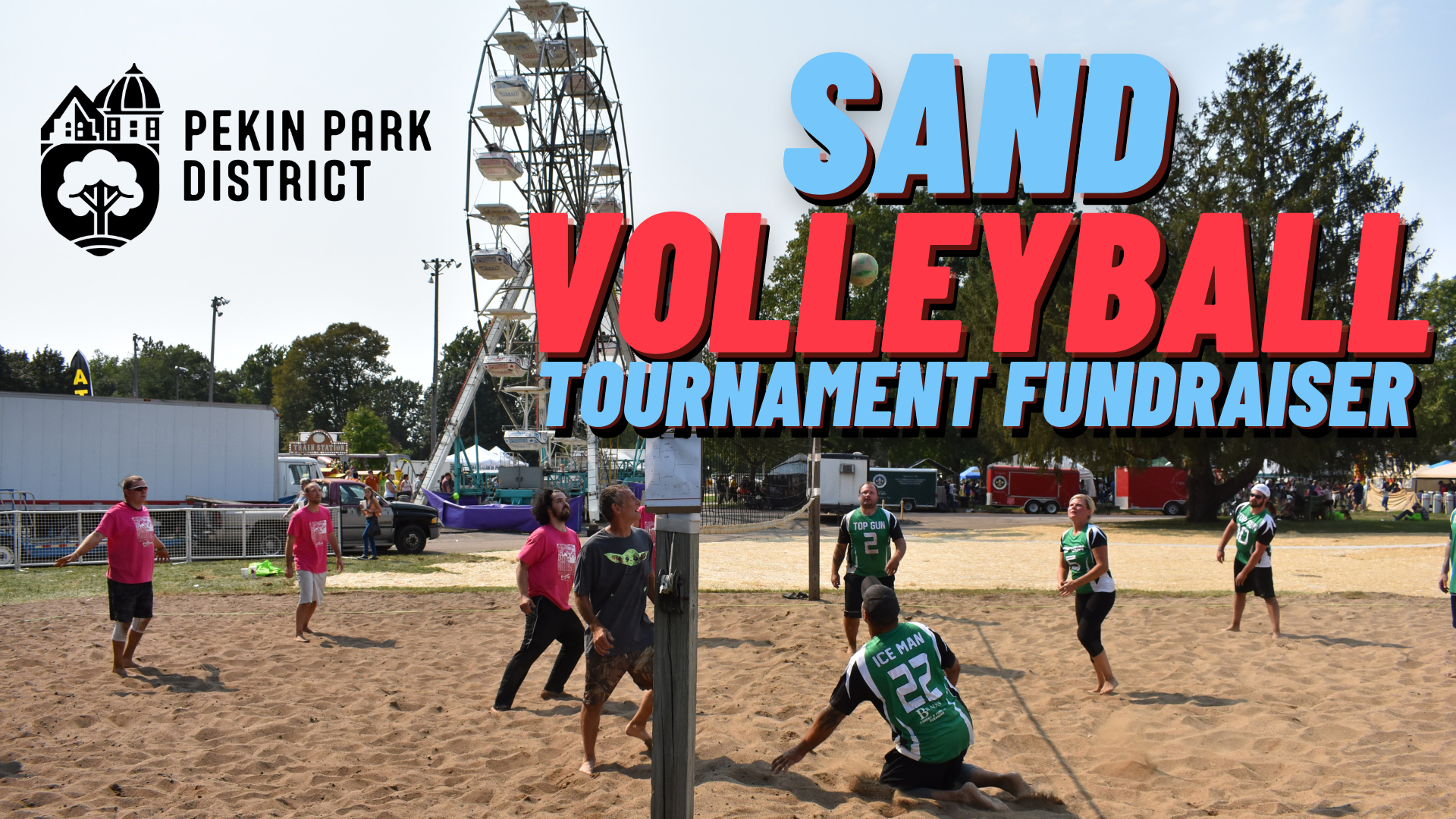 When: Saturday, September 10, 2022, at 8:00 am. (Rain date: 11th)
Where: Mineral Springs Park Sand Volleyball Pits & DragonLand Water Park
Two Divisions:
Recreation – Co-Ed 6's (at least 2 women on the court at all times)
Competitive – Co-Ed 4's (at least one woman on the court at all times)
Format: Pool play & Single Elimination Tournament. Must be at least 13 years old with a guardian's signature.
Entry Fees:
Team Registration: $5
Player Registration: $30
Total for Comp Team: $125 (4 player fees and 1 team fee)
Total for Rec Team: $185 (6 player fees and 1 team fee)
Entry Deadline For T-Shirt:
Wednesday, August 31, 2022
A Team Captain registers their team and selects a division securing their spot. (online or in-house)
The Team Captain will:

Choose your Team's Name
Choose your Team's Shirt Color
Choose your Personal T-Shirt Size
Pay for and register your Rec/Comp Team ($5)
Pay for your player registration to join your team ($30)
Be presented the option* to pay the one-time $40 up-charge to have your team's name printed on the back of your team

In 1-2 business days (or less), the Team Captain will be emailed a 'hidden link' to share with the rest of their teammates to join the team, filling out the team roster
To join a team, contact your Team Captain for a secret link to join your team.
Recreation Prizes:
All players receive a T-shirt / Trophies for 1st, 2nd and 3rd place teams
Competitive Prizes:
All players receive a T-shirt / $300** for 1st place team, $200** for 2nd place team, $100** for 3rd team, and $75 for 4th place team.
** Prize money based on 10 team entries.
Prize money will increase or decrease based on entries.
Questions:
About the Tournament: please contact Scott Ernst (309-382-1349) About Registration: Please contact IRVSRA.ORG below
Limited to first 12 teams per division
All tournament registration will take place at the IRVSRA Recreational Center (Old Mineral Springs Park Pool House. Brick building next to Mini Golf)
IN-HOUSE REGISTRATION
Over the Phone or In Office
IRVSRA Rec. Center
1715 Dragon Drive
Pekin, IL 61554
309-201-4005
Open Mon-Fri
10am – 5:30pm
ONLINE REGISTRATION BELOW ⬇