Large Outdoor Shelters
Need a large outdoor space? Pekin Park District has several to choose from – some of which can seat up to 200 people!  These shelters are popular for family picnics, friend outings. and company picnics from May through September. Take a look at the top options for your outdoor event and let us know which one is right for you.
Both the Royal Avenue Shelter and 4H Shelter have electricity and water access. Picnic table seating accommodates 200 people in each shelter. If you don't need the entire shelter, you may reserve just half of the shelter that seats approximately 100 people.
Mineral Springs Park by Ball Diamond #1
 A hopping location for many get-togethers, the Royal Avenue Shelter is great for school outings, family picnics, company picnics and birthday parties. Located adjacent to Ball Diamond #1 (the Lette's Diamond) on the corner of Royal Avenue and Coal Car Drive, this large shelter gives you plenty of room to spread out and have fun.
Fast Facts about the Space
Seats up to 200 people
Picnic table seating
Electricity
Water access
Handicap restrooms nearby
Ball Diamond 1, boating on the lagoon and Mineral Springs Park Playground nearby
Parking in lot across the street
East of Red Bud Drive near Parkside
The 4H Shelter is also a great space for large events. Unlike the Royal Avenue Shelter, the 4H Shelter offers a little more protection from the elements, but it is still open to the outdoors. Many corporate and large group gatherings choose the 4H Shelter because of its convenience and flexible layout capabilities.
Fast Facts about the Space
Seats up to 200 people
Picnic table seating
Electricity
Water access
Handicap restrooms nearby
Parking north of shelter off Stadium Drive
Smaller Outdoor Shelters
There are several smaller covered outdoor spaces you can choose from as well for your events. These outdoor shelters are all first come and first serve UNLESS it has been reserved. These smaller outdoor spaces include:
Rotary Park Shelter – 1115 State Street
If a park patron is using a shelter facility without a rental reservation, anyone arriving with a rental agreement has first right of use and the premises must be vacated for their use.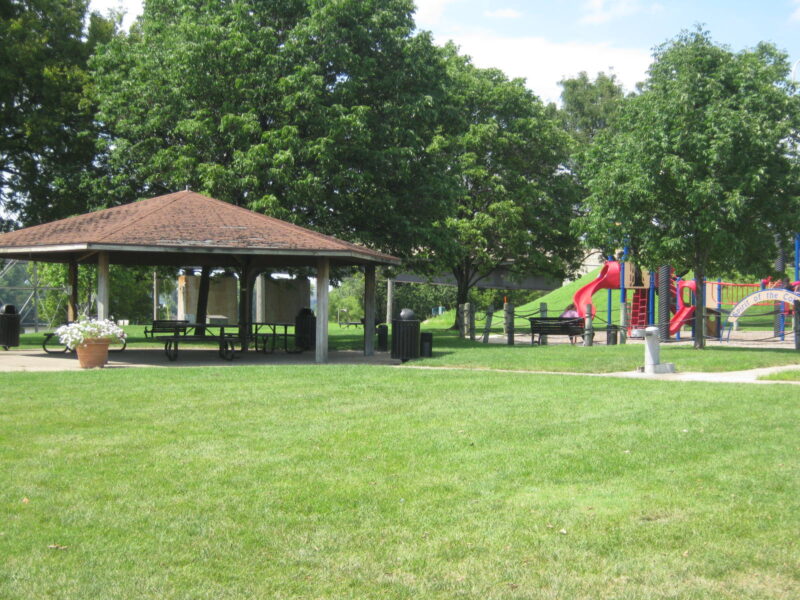 Shelter Reservations & Fees
Shelter reservations are made in the Recreation Office located in the Veterans Memorial Arena, Monday – Friday, 11 a.m. – 8 p.m. We reserve up to a year out for events.
You may request to reserve the shelter in 4-hour time slots.
8 a.m. – Noon
Noon – 4 p.m.
4 – 8 p.m.
You may also rent the facility for the full day.
½ Shelter Fee: $25/4-hrs ($45 Non-resident)
Whole Shelter Fee: $45/4-hrs ($85 Non-resident)
To reserve space for your event at any one of the park district shelters, please email or call (309) 347-7275. You can also check to see if your date is available by taking a look at the rental calendar below.