Enjoy the pristine woodland
With acres of pristine woodland left in its natural state, Coal Miners' Park is a popular destination for anyone looking to get a breath of fresh air. But it's more than just natural vegetation. This 45-acre park is conveniently located adjacent to Parkview Golf Course and also includes playing fields for football and soccer, along with a shelter, restrooms, and a large parking lot for guests.
Find Your Fun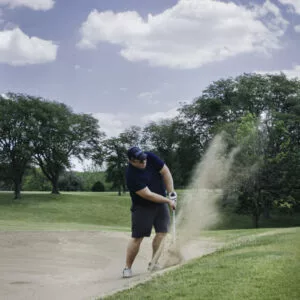 Hours: Sunrise to sundown
Exciting and challenging, Parkview Golf Course, located near Coal Miners' Park, offers 18 holes seven days a week, plus a clubhouse for all your golfing needs. Be sure to pick up season passes and coupon books.
Park Safety and Preservation
To preserve the beauty of Coal Miners' Park, as well as ensure the safety and enjoyment of all park patrons, camping, hunting, use of alcohol, littering, disturbing wildlife, cutting of flowers, trees or shrubs, dogs off leash, and straying from designated trails is prohibited. The use of motorized vehicles and fires outside designated areas is also not allowed. Thank you for your cooperation.