Tennis
With classes for beginners as young as 5 years old to those competing at the high school level, Parkside Fitness has something for everyone who wants to play and perfect their game! Check out the class breakdown below and online or call (309) 347-6644 for class times, pricing, and availability.
Tennis Lessons
Volley Kids (5 – 8 yrs)
Playing on a 36′ modified court, this class uses foam balls and low compression red felt balls along with smaller racquets and nets.
Rally Kids (9 – 10 yrs)
The Rally Kids class uses low compression orange felt balls along with smaller racquets and plays on the regular net. This age group also plays on 60' modified courts.
Jr. High Smashers (11 – 13 yrs)
For older beginners who are thinking about playing High School tennis or have taken limited lessons before, this class focuses on stroke technique, footwork, rules, and games.
High School Hot Shots
This class is for players who play JV tennis or play in the lower part of the line up for their school and teaches consistency as well as strategy and doubles.
High School Aces
This class is for high school varsity players who play in the top half of their lineup or highly ranked juniors who have had tournament success.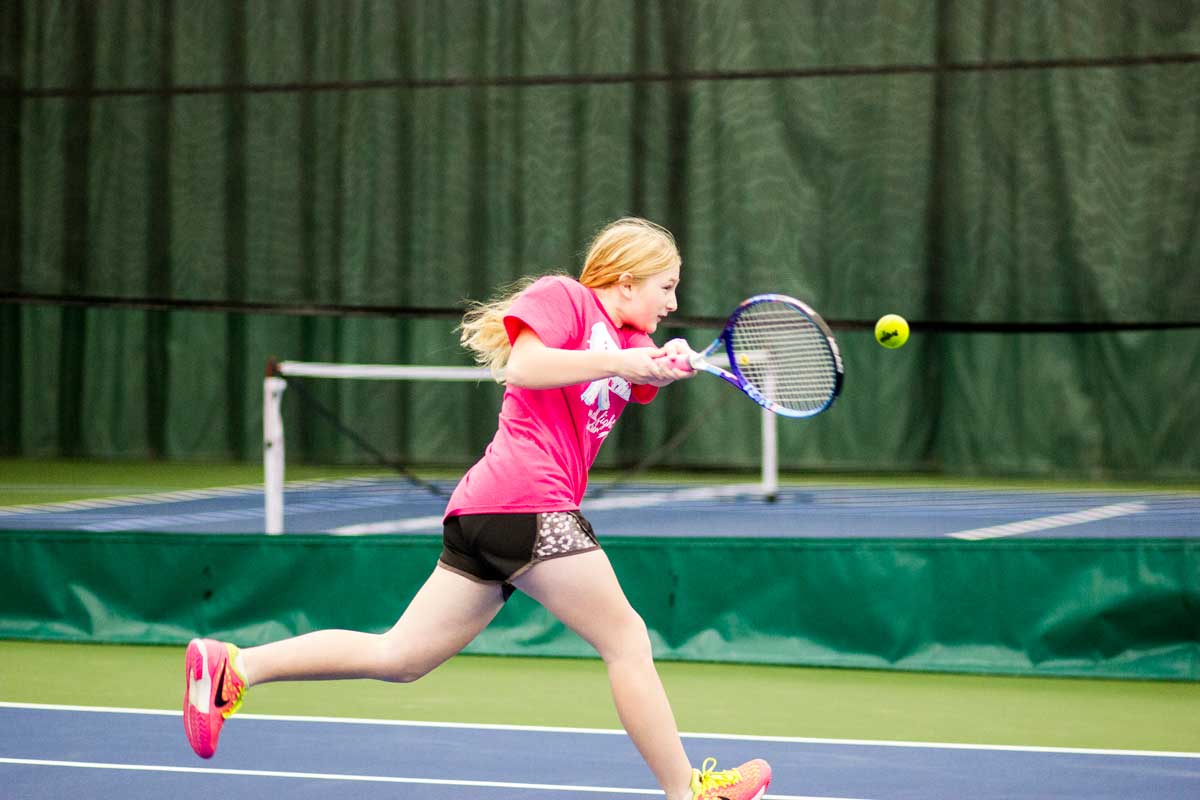 Special Program Notes
Class Size Limits
Registrations are accepted until classes and teams reach their maximum enrollment. Payment is made at the time of registration.
Scholarships
Scholarships are available to park district residents. Forms are available in the Recreation Reception Office in the Veterans Memorial Arena.
Program Refunds
Full refunds or transfer requests are given if received at least 7 days before the start of the program, less $5 service charge. Refund and transfer requests less than 7 days before the start date of the program will receive a 50% refund, less $5 service charge. Refunds are mailed within 2 weeks. Refunds are not given after the start of the program, except for illness (note from a doctor must be submitted) or if moving from the area.