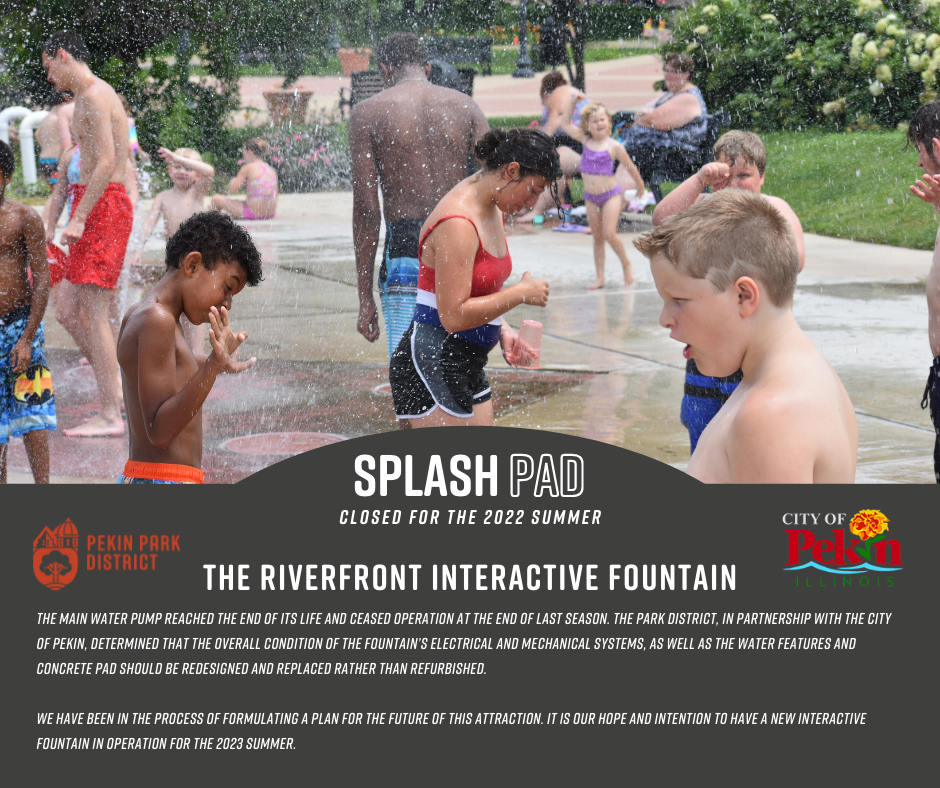 UPDATE
The Riverfront Interactive Fountain will be closed for the 2022 summer. 
The main water pump reached the end of its life and ceased operation at the end of last season. The Park District, in partnership with the City of Pekin, determined that the overall condition of the fountain's electrical and mechanical systems, as well as the water features and concrete pad should be redesigned and replaced rather than refurbished.
We have been in the process of formulating a plan for the future of this attraction. It is our hope and intention to have a new interactive fountain in operation for the 2023 summer.